4 years ago
David Beckham really wasn't happy to be mistaken for Ricky Gervais
Ricky Gervais and David Beckham... hardly doppelgängers, are they?
Despite this, it's been reported that the former England captain has been confused for The Office star at a Los Angeles gym.
As Beckham attended SoulCycle - a favourite workout destination when in LA - it's claimed people started to shout Gervais' name.
As you'd expect from the man, Beckham initially responded politely to the people who The Daily Star claim asked him for autographs.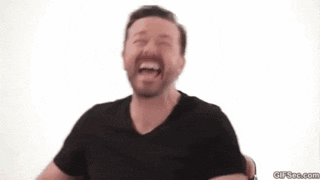 However, the source also indicated that it soon became clear that Beckham was less than impressed about the case of mistaken identity:
"David was very friendly with the first few people in line who were saying things like, 'Hey, Ricky' and 'Would you mind signing this, Ricky?
"But it swiftly became clear that he was well and truly p****d off at being mistaken for a guy who is quite a lot older than him and, with the best will in the world, will never be in the same sort of physical shape."
The report says that Beckham made a rapid departure to the changing rooms.
"He stormed off to the changing rooms with a bright red face and a very angry expression, refusing to talk to anyone else at all."
Aside from famously losing his temper with Diego Simeone in the 1998 World Cup, the incident sounds very out of character from Beckham.